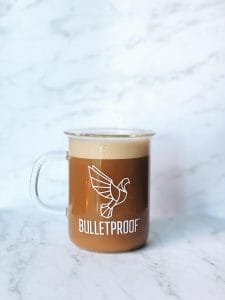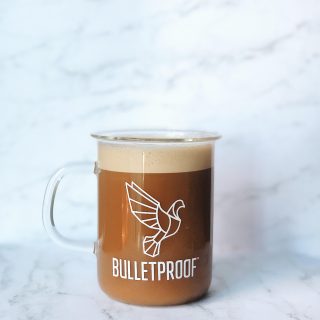 Adaptogenic Bulletproof Coffee
Brain-boosting coffee that gives me the most energy in the morning in a natural way. Lion's mane keeps me focused and alert, while brain octane gives me full mental clarity and uses ketones in your body to burn fat! I add this in with a little vanilla bean ghee butter & it's golden!
Ingredients
1

Lions Mane Coffee Mix Packet

Four Sigmatic Brand

1/4

tsp

Vanilla Bean Ghee

Fourth and Heart Brand

1

tbsp

Brain Octane Oil

Bulletproof Brand

Splash of Unsweetened Vanilla Almond Milk
Instructions
Use a blender to mix it all together, pour and enjoy!